Here's the menu for the week. Of course, I'll probably deviate from it, as always. Some days I just don't want what's up there, but so far it's lookin' pretty good.
I thought I'd be nice (for a change) and make something extra yummy for breakfast the other day.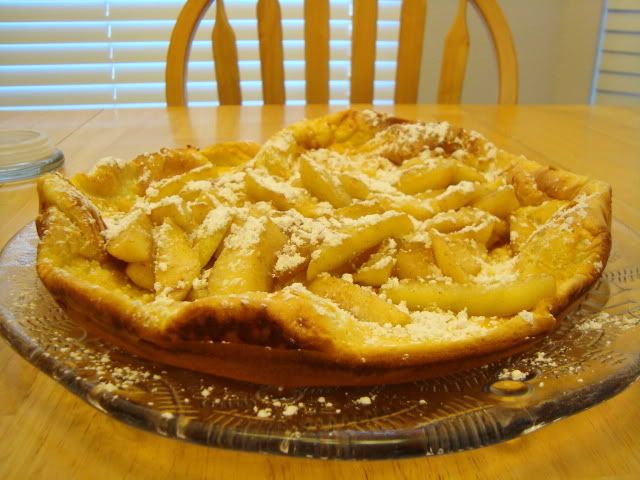 It was really, really yummy.
As was my "uh oh, I don't want what's on the menu tonight, so what am I going to make" dinner.
Hannah and Kali were inhaling this stuff. The corn was cut off of two freshly steamed ears of corn - yummy.
Today, Alex is out with the little ones for a few hours, which means I get the house to myself! Oh yeah! I might sneak in a nice, quiet nap on the couch.
My run this morning was uuuuuuuugly. Only 2 miles and they seemed like the 2 miles that would never end. Normally one week a month, my legs don't work. This is that week. Of course, it helps to know that this happens each and every dang month, so I'm not entirely upset about it. I did figure that if those 2 miles were going to be ugly, I might as well get them over with a bit faster, so I picked up my speed while I was running. Hopefully next week will be a bit nicer to me.
Hope everyone enjoys their day! I'm off to enjoy the quiet. Well, as quiet as it can be in here with the radio cranked up.