Okay, so I've never been to Cracker Country.  Ever.  Wasn't quite sure that any of us would like it either.  But it was free (well, mostly) and we needed something to do.  Two of us got in free, the other two were only $11 total.  And we had a BLAST!  Kali wanted to move in.  It was really cool.  The kids learned a ton of things, as did Alex and I.  Kali asked better questions than most adults, and Hannah even got up close and personal with some bees without losing her mind.  Hey, progress is good!
Here are a bunch of pictures, as always.....
Here's the blacksmith's shop.  This is only 1 out of 2 buildings that were built on site.  The others are original buildings that were brought over to make the museum.  Each original building has a date on it and what part of Florida it came from.  Most were built in the late 1800's.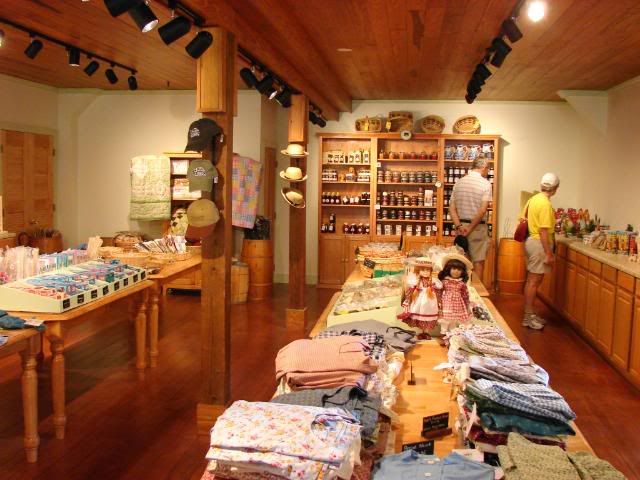 The "General Store" gift shop.  I loved this place!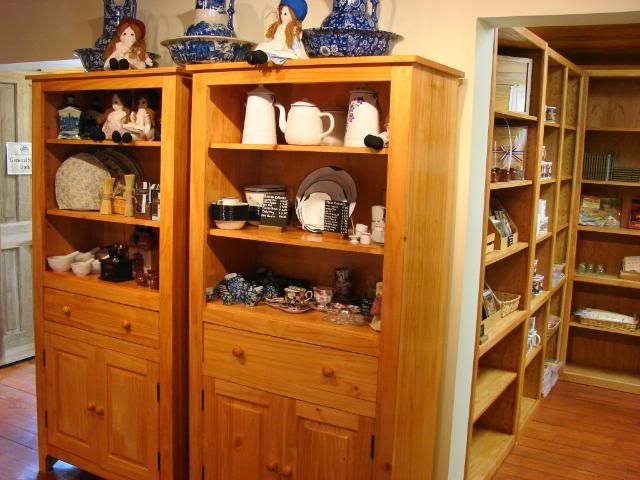 I bought the neatest little $3.50 bread cookbook from there and made some yummy corn muffins to go with our dinner that night.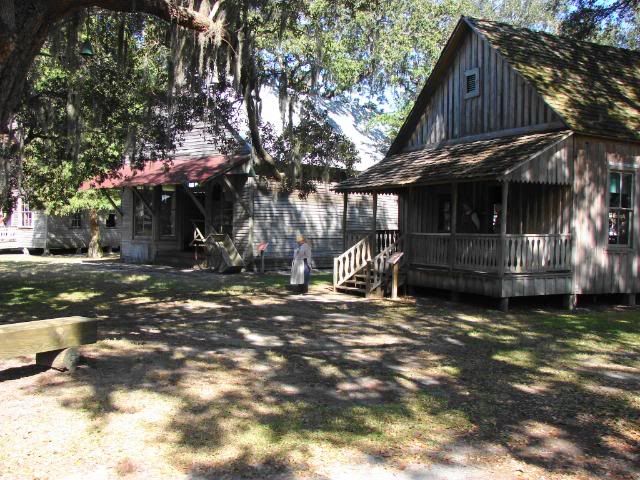 Just a nice shot of some buildings.  :)
I could have sat under that tree all day.  Especially with a good book and a bottle of water (or two or three).
The girls were told they had to help out with the days' chores.  :)  At first they looked utterly confused, but then they realized it was all fun.  For a moment I thought Kali was going to whack Hannah instead of the rugs.
All the rugs are clean again!!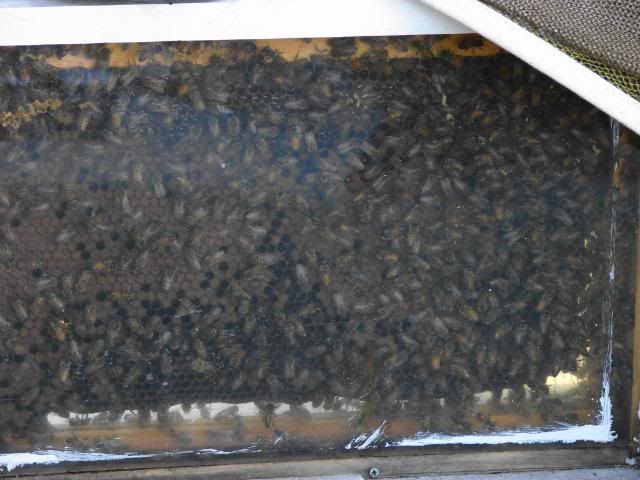 Watch out for the bees!!  There was a local honey farmer there and he was showing the girls how he collects the honey and then spins the honey off of the honeycombs.  I bought some really yummy orange blossom honey from him.  It will be great in the whole wheat bread that I make.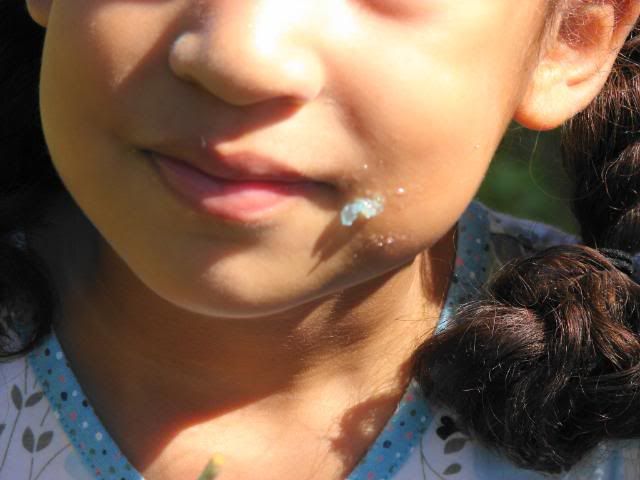 Kali had been munching on some rock sugar candy.  She missed some!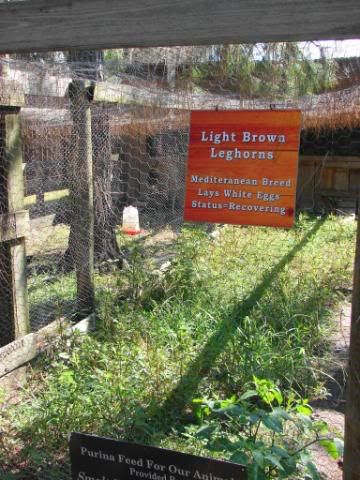 Chickens!  Alex and I would really love to raise some chickens for eggs.  One chicken will lay 300 eggs a year!
This guy told the girls a ton about chickens.  Did you know that a red ear lobed chicken lays brown eggs?  And a white ear lobed chicken lays.......white eggs?!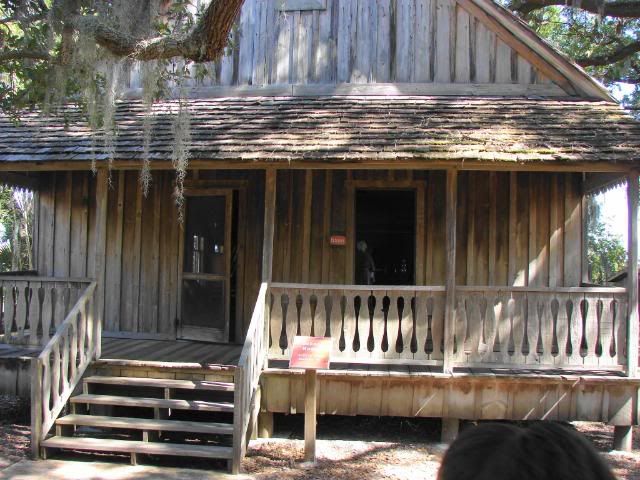 The little school house.  So dang cute.
The girls thought this was pretty neat.  They loved the little slate boards.  I had to remind them that we have two of them at home.  :)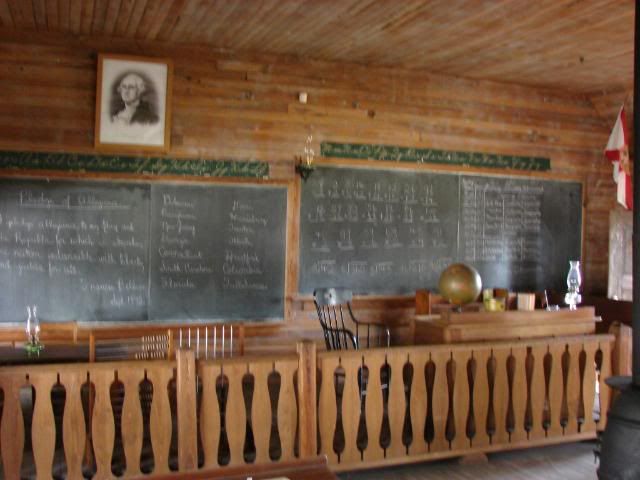 Think I can get a big desk like that?!  ;)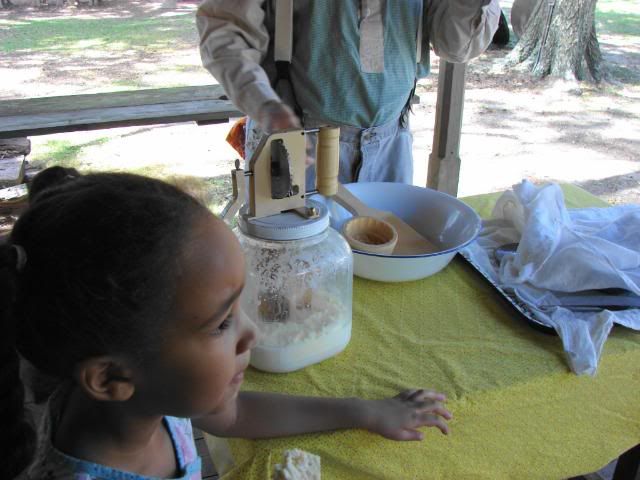 Kali was helping this guy make butter.  It was yummy!!!  Lehman's sells a butter churn just like this, but it's a "tad" bit out of my price range.  It would be fun though.
Standing inside one of the houses.  There was a tiny, tiny bedroom off to the right, and that was it.  They cooked by the fire.  The couple that lived there had 3 boys - all in that little space.  Interesting.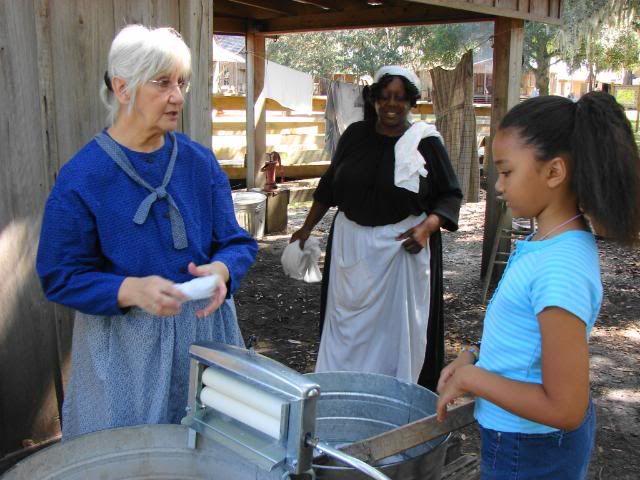 Time to wash the clothes!!  And they thought their chores were done.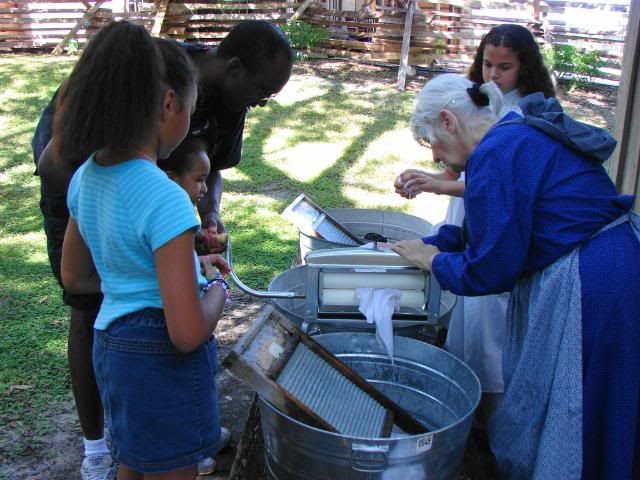 Wring 'em out, girls! 
We played "Drop the Hankie" by the post office.  There were about 10 more people that joined in the game and we were all laughing hysterically at the end.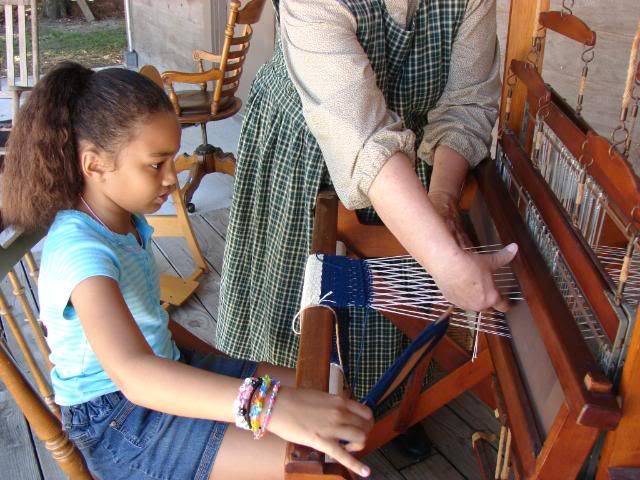 Time to do some weaving!  Hannah and Kali were both weaving for a bit.  Kali wanted to bring the weaving machine home with her.  Uh oh.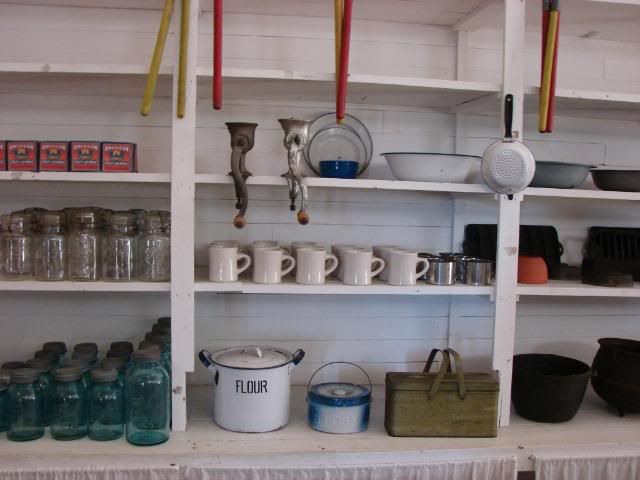 The General Store.  I wish I could have taken home all those blue Ball canning jars and the cast iron cookware.  Think they'd miss it?!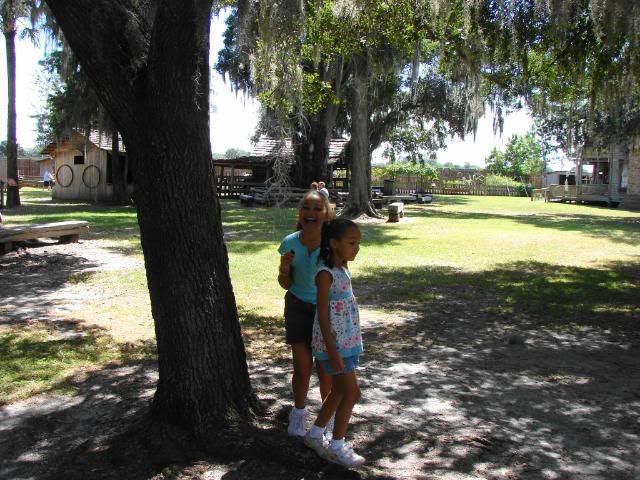 Hanging out under the tree.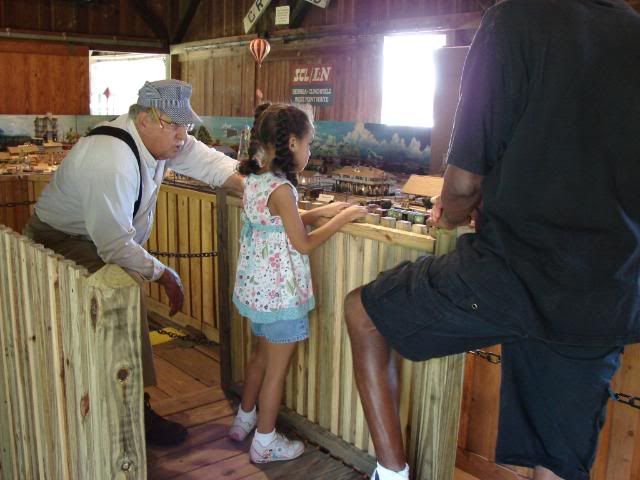 Hanging out at the train station.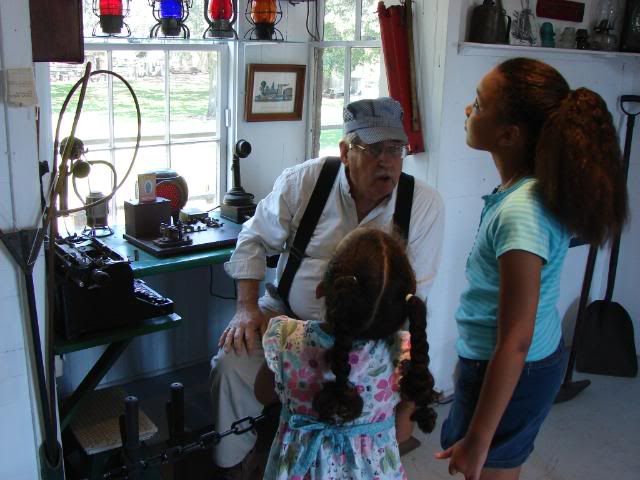 This sweet man spent a ton of time with the girls.  They learned all about Morse Code and how messages were given to the trains as they went by. 
The girls had so much fun.  They want to go back NOW.  Like Kali, I was ready to move in.  There was a ton more that we saw that I never took pictures of.  Sorry!!  I was too busy studying all the stuff there and forgot to take pictures of it!  Next time.