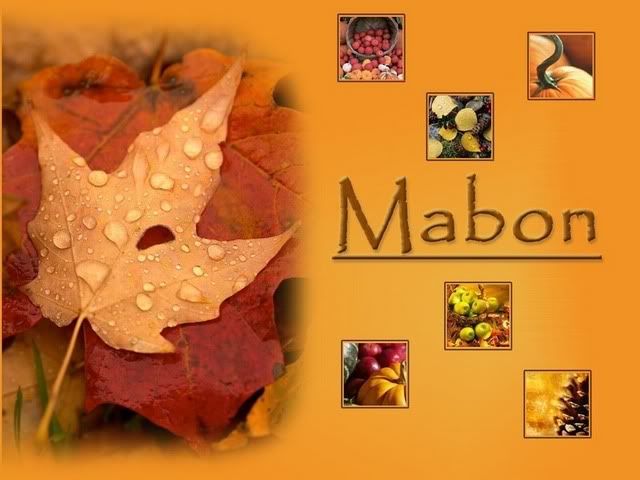 Happy Fall y'all!
Happy first day of fall!!
We're doing a bit of celebrating here today. For breakfast I made a baked German apple pancake. I have a big pot of chicken soup simmering on the stove (which I'll make some noodles for in just a bit) and some garlic herb bread rising on the counter. For dessert, the girls and I will make a (hopefully) yummy apple crisp. If only we had the cool weather to go with this!

The girls colored some fall leaf pictures for our school room this morning. I still need to cut them out and hang them up. Then we read a few stories about the autumn equinox. Of course, we still did our normal school work, too.

Okay, so it's a little later on now (I'm updating as the day goes by) and I'm pooped! The bread has been shaped into loaves and is rising once again on my counter. The noodles for the soup are done and drying happily on the other side of the counter. Mama needs a nap! I've taken some pictures and will upload them later on. Who wants to play with the girls while I snooze??? Anyone???????

While I'm contemplating a nap..........let me tell you about my weekend shopping finds. I did fairly decent at Publix and stocked up on a few things that they have on sale.
OOP: $105.00 Savings: $63.91. Percentage Saved: 38%.
Not as big of a savings as I was hoping for, but not too shabby!

Then we went to Target on Sunday. Alex was laughing at me - again. You know those cute little flameless candles that run on batteries? Oh how cute are those things?! They were $9.48, on sale for $6.99. And I had $5 off coupons. 5 of them. So I bought 5. I bought 5 for the non-sale price of one. And now my house is cute (er) and smells pretty darn good. I bought a few other things at Target, too.
OOP: 30.35. Savings (can't get an exact amount from them - their receipts won't break it down) Approx: $42.50. Savings Percentage: 58% That's much better. ;)

Later on.................

Alrighty, the soup is done, the bread is done, and dessert is in the oven. I will upload pictures later on, though more than likely it will be tomorrow.

Hey, who is as excited about the debate on Friday as I am? I'll be making some popcorn; can't wait to see how it goes.