Hey all!  Here's a bunch of different things that happened over the past week here.  :)  Enjoy!!!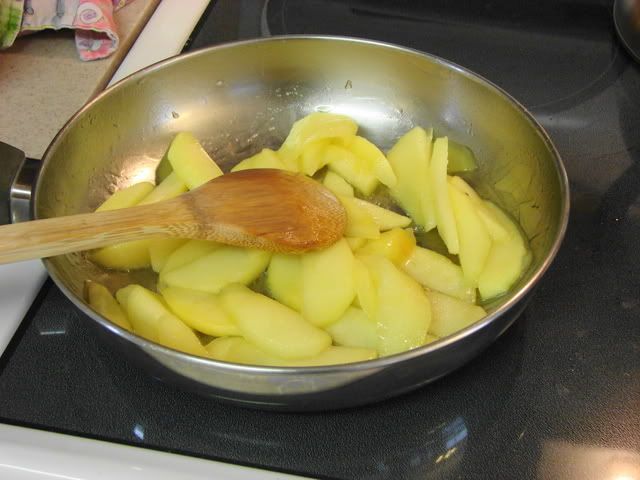 Sauteing apples for our big baked apple pancake.  Mmmmmmm.....yummy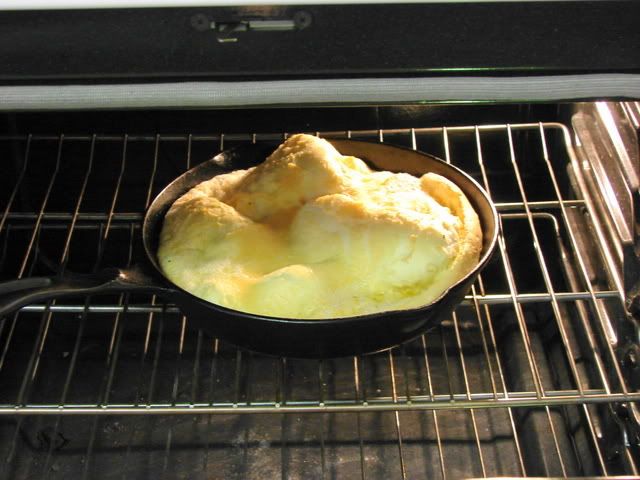 And here's our yummy pancake baking.  It was sooooo good.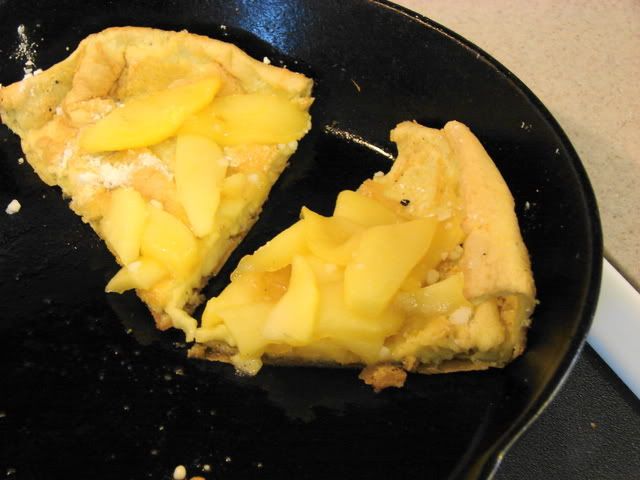 See how yummy it was!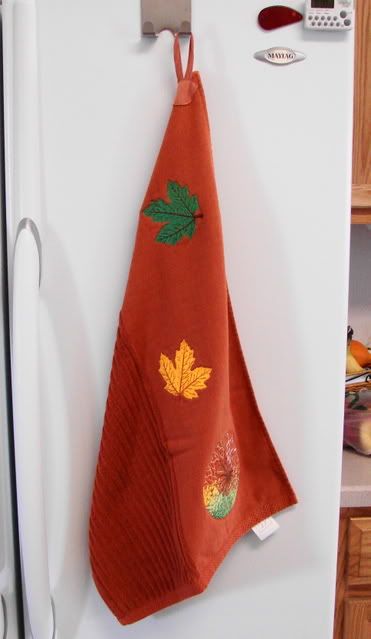 And here's my new fall towel hanging up.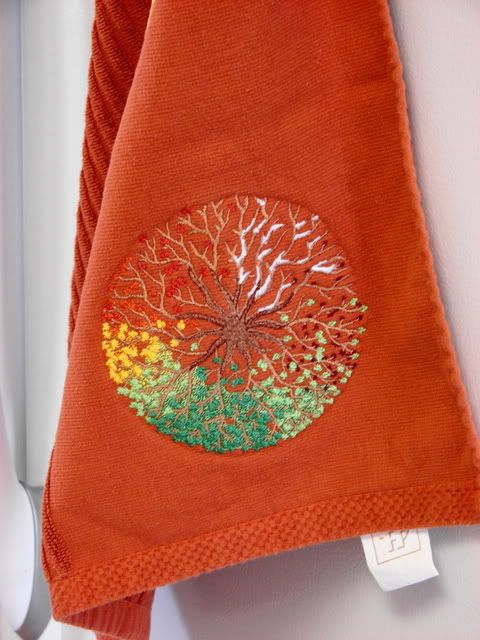 With a close-up of the bottom.  :)  Cute, huh?
Noodles drying for the chicken soup. 
And an apple crisp for dessert.  I had to do an extra workout for all that food.  ;)
Here's Hannah sitting at my computer and typing out her Christmas list!  She's sure getting an early start on it this year.
Okay, let me tell you about Hannah's Halloween costume.  Seems as thought my 7 year old no longer fits in child-sized costumes.  So I had to find an adult small for her.  Try to find a decent looking, non-hoochie adult costume.  Yeah.  Feel my pain?!?  Well, we found this one and she loved it.  It needs a bit of tweaking from me, but it fits her fairly well.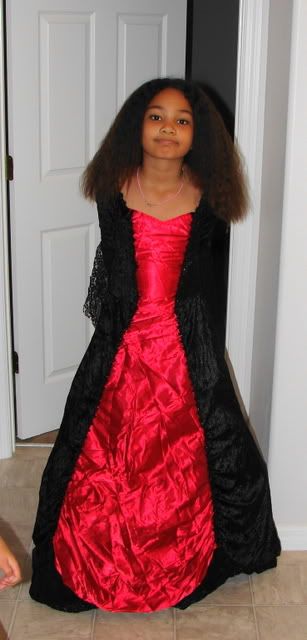 Yeah.  That's what I said, too.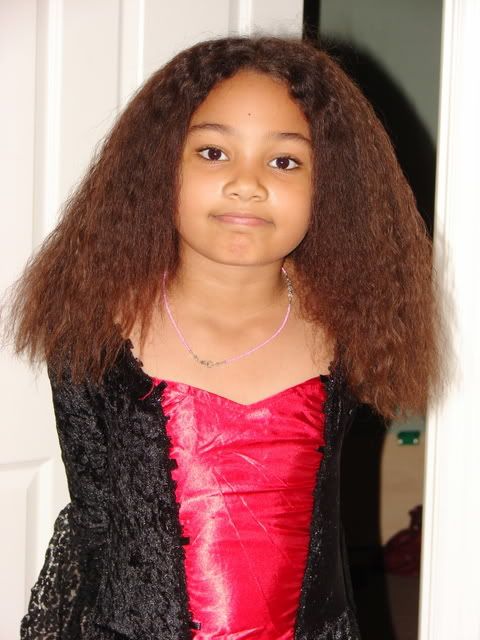 Are you sure she's 7?!  I'm in trouble.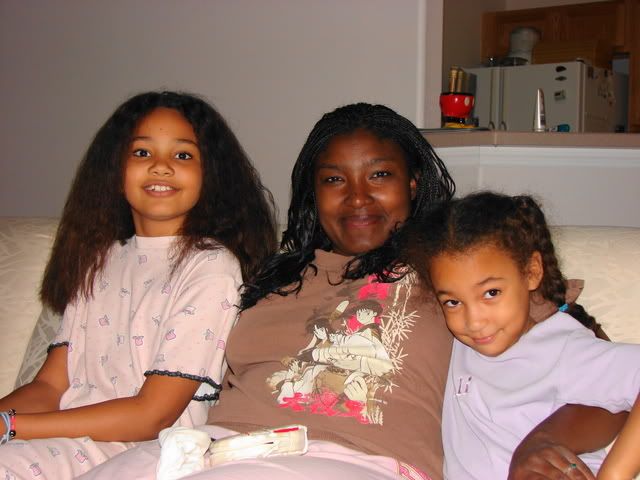 Aunt Michele came to spend the night with us last weekend.  The little ones had a blast with her.  Poor Mary had to work and didn't get to spend much time with her.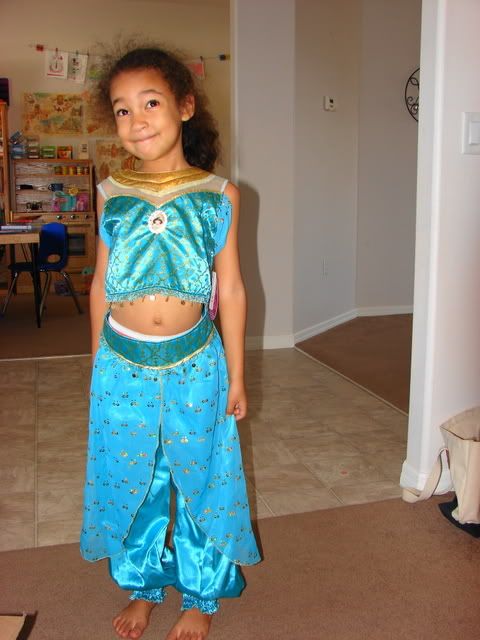 Kali's Halloween costume arrived this morning.  Thank you Grandma and Grandpa!!  She loves it!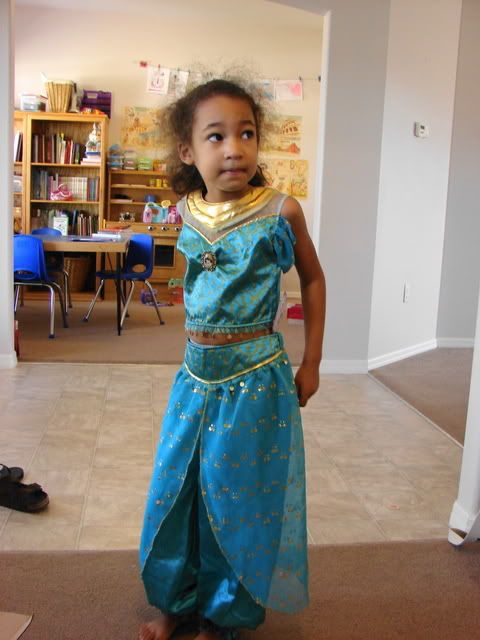 Don't you just want to eat her up???
Okay, that's my photo update for the day!!  I should get some great pictures tomorrow; we're headed off to the beach in the morning for some fun.