I decided that I needed to play with some new recipes, so here's a new one for you!  Tonight I made
this recipe
  for dinner.  Oh my.  I will definitely add that to my "make it again" pile!  Alex isn't a huge fan of chicken salad to begin with, but he said it was pretty good.  Hannah thought it rocked; Kali was with daddy.  I served it with grapes and plums and then Alex grabbed the loaf of bread that just came out of the oven and smacked some butter on it.  I thought we could have done without the bread, but he thought otherwise.  :)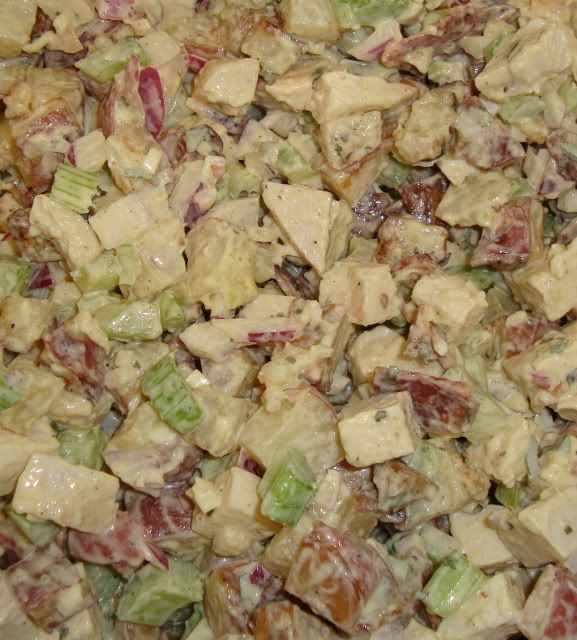 The picture doesn't do it justice.  Of course, this was before I realized I forgot to add the paprika!  Not to worry, it got in there before we sat down to eat.  :)
We went to the new Target today.  It's a cross between a Super Target and a not so Super Target!  They have everything a Super Target has, but just a little less of it, and no bakery or deli.  Works for me!  We were in the school supply section and I eyeballed this dry erase monthly calendar.  It was really cute and I thought it would work great on the fridge for my menu planning (before the menu finally gets on the chalkboard!).  However, I was not going to spend $7 on it.  Then I came home and did this:
Nothing that some self-adhesive laminating sheets couldn't do for me!  Thanks, again, Grandma.  ♥  Now I need to find some really fine point dry erase markers.  Someone will have them on sale shortly!
And speaking of laminating sheets, I was working on yet another school project recently.  I started using workboxes for the girls (if you homeschool, go Google it - I'm totally hooked!) and needed to re-do the schedule strips I had for them.  Basically, what I do is sit down every night and put together their work for the next day.  In each folder is something else that needs to get done that day.  Once they're at the end of the folders, they're done for the day.  Keeps them from asking me how much more then need to do, and helps them to work a bit more independantly. 
Here's what I was working on: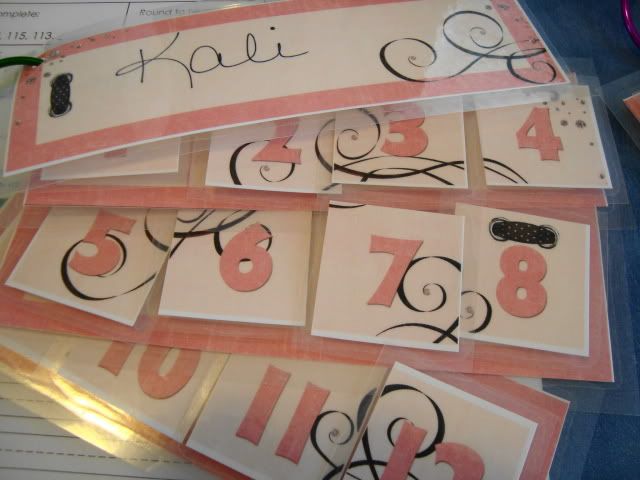 I found the schedule strip file on a workbox forum that I'm on.  It was too cute not to print!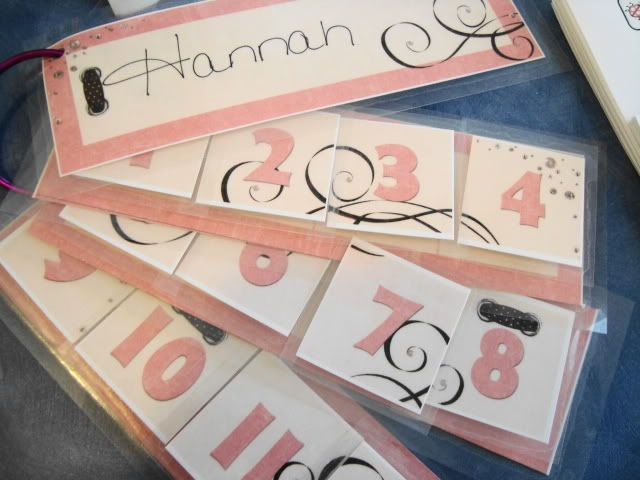 Hannah's
Then I take the number off the strip......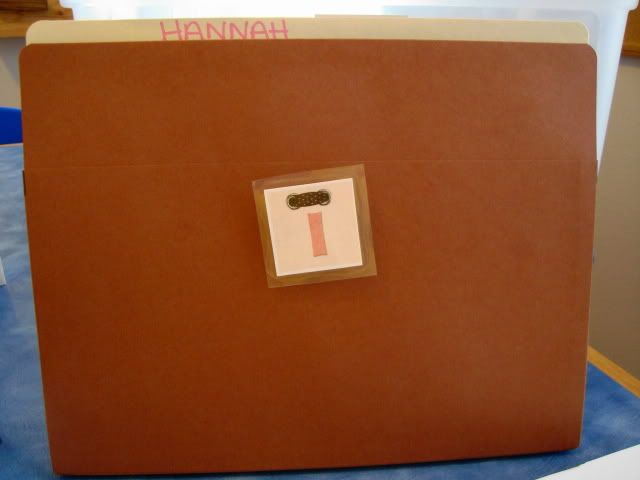 And put it on the folder.
Once Hannah (or Kali) is done with what's in the folder, she'll put the number back on the strip. 
This is what is in Hannah's first folder for tomorrow.  She'll watch the lesson on the DVD (it helps to have someone else explain it to her, too) and then do the first page of the lesson.  Some days she'll do more than one page if she wants to, but she only needs to do one page a day.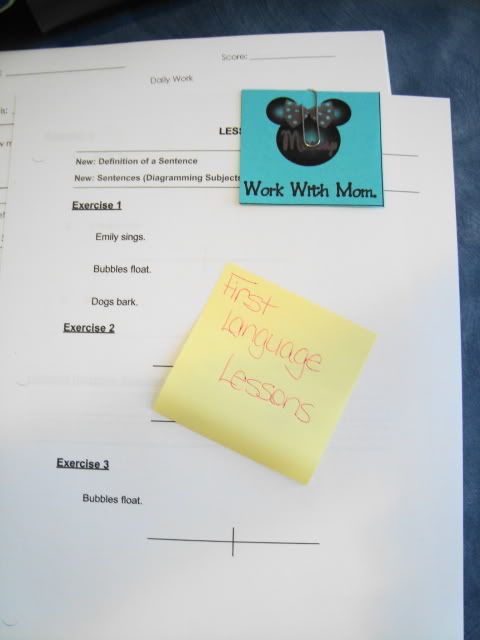 If they can't do it by themselves, then they'll see this on there - "work with Mom."  Keeps them from constantly saying "hey, can you help me?!"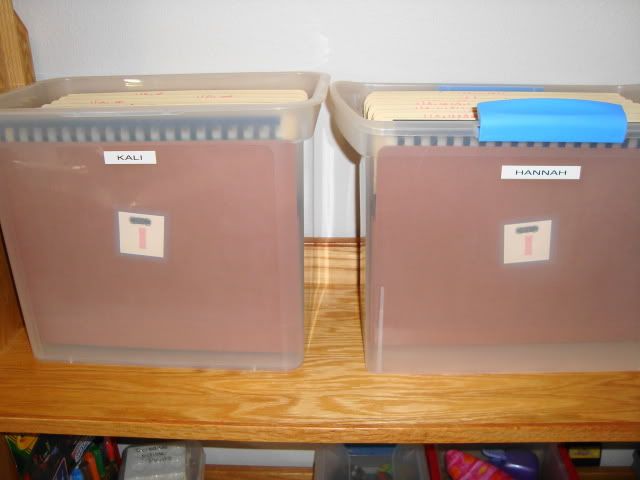 All done and waiting for the morning.
We start at 9:30, break for lunch around 11 - 11:30, and come back at 12:30.  Normally we'll finish up for the day around 1:30 or 2, depending on what we're up to.  Some days are longer, some days are shorter.  And some days we're playing in Downtown Disney!  As soon as all the public schools start back up, we'll have to head over to Busch Gardens.  Right now it's wayyyyy too hot, and wayyyyy too crowded! 
And just for an FYI - tomorrow I'm making baked corn dogs and sweet potatoe fries.  Alexia has some spicy sweet potato fries that we love; makes for a nice, easy cooking night for me!  All I have to do is make corndog dough, wrap 'em up, and stick 'em in the oven.  Yeah!