Okay, I fully admit it....I would live in Disney if they'd let me.  I don't even need to live in the castle, just stick me over in a corner somewhere in a tent.  I'd be happy. 
But if I can't be there all the time, at least I can eat like I'm there!  I have a bunch of Disney recipes, so this week is Disney week.
Sunday Breakfast was Puffed French Toast from The Crystal Palace at the Magic Kingdom: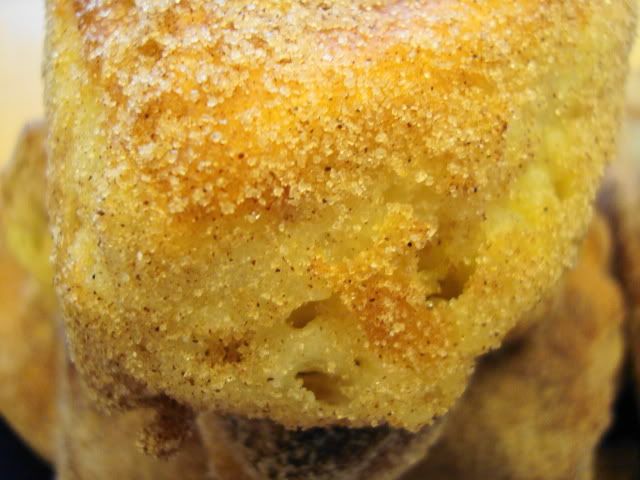 And yes, it was very, very good.  We ended up having leftovers and ate it for breakfast this morning.
Dinner was General Tso's Chicken from Epcot: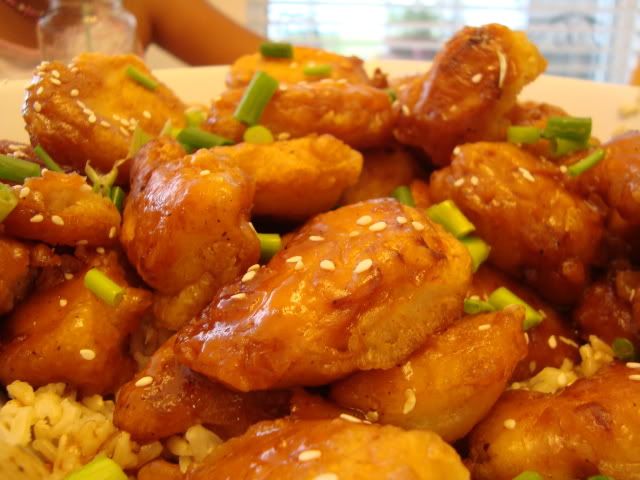 And yes, that, too, was very, very, very good.  We had leftovers for lunch today.
Tonight's dinner brought us over to Shutter's at Caribbean Beach:
Once again, this stuff rocked.  OMG.  I'm going to have to roll out the door to run in the morning.  I need to run about 20 miles to work off all this food!  But it was all very, very good.  We have enough left over for dinner tomorrow night - yay!
This morning the mailman brought me a box.  At first I thought I knew what it was, but then I realized I was wrong.  When I opened it, this is what was inside:
A beautiful garlic pot.  OMG.  I cried.  I knew instantly that my friend Jenine sent it to me.  :)  She rocks.  I cannot wait to use it.  Someday I'm going to show up at her door; hopefully someday won't take 10,000 years, either.  Once again, thank you Jenine.  You totally made my day.