On Friday, I took the girls to Sea World.  Pictures are better than stories, so here you go!
Kali says "Word."  She's so silly lately.  Where the Pets Ahoy show is, they had some new Elmo show twice a day.  While my kids are past the Elmo stage, we still thought we'd go and see it.  It was really cute!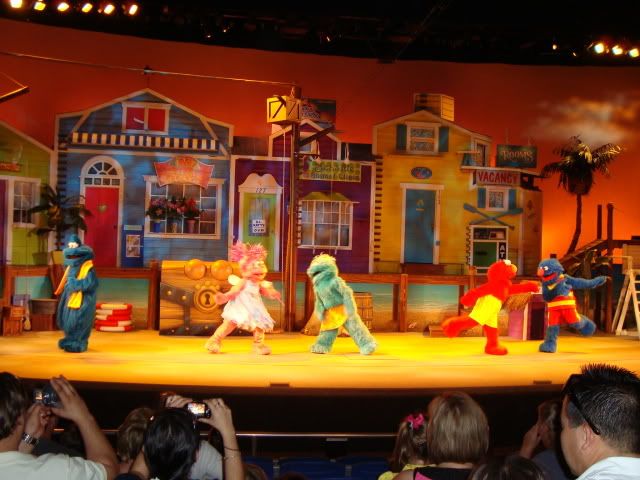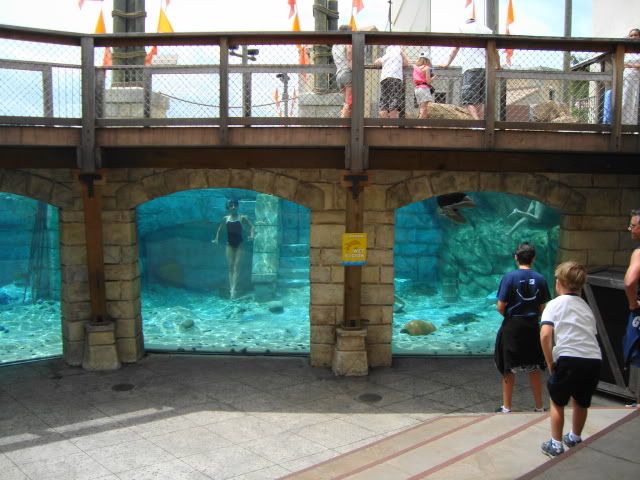 Hannah wanted to sit by the oyster divers and eat lunch.  Sounded like a good choice to me!
I promise those are not real tattoos on her.  Only the 18 year old has one of those.  :)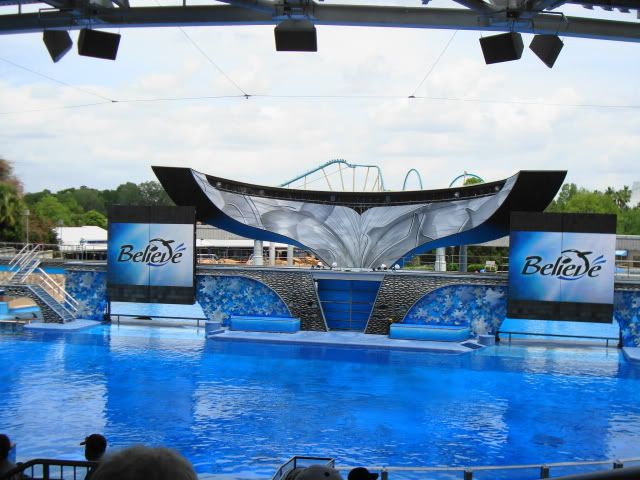 We went to go see Believe.  I love this show!  Hannah was asked to be in the show, and she turned them down.  Dang!  She said she did not want to be standing up in front of all those people there.  She was having no part of it......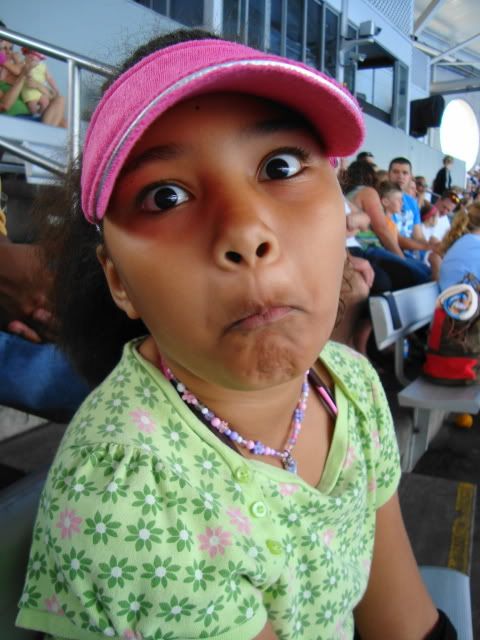 See!
It was hot, so they stood under the misters for a while.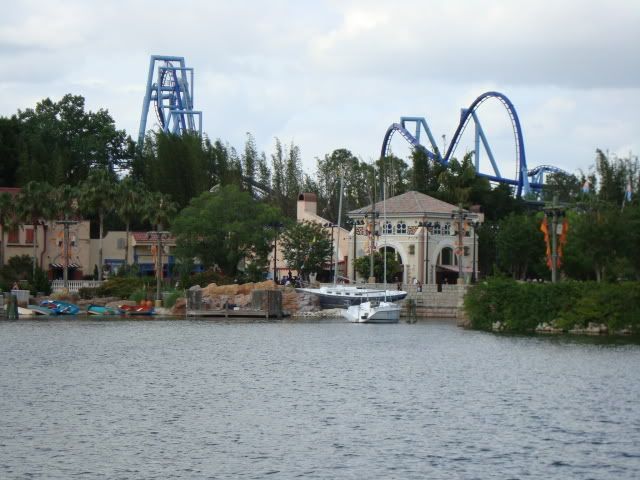 Just a pretty shot. 
And then we decided we had had enough.  When one is in Orlando, and one needs somewhere else to go, where does one go?!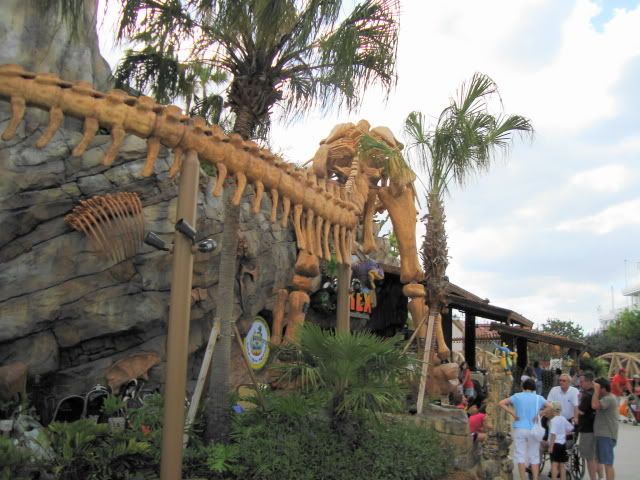 Why, Downtown Disney, of course!!!!
Now, I will say that I did end up spending more than the $1.06 I spent at Busch Gardens on Wednesday.  Between Sea World and Downtown Disney, I spent $12.50. 
The girls had lots of fun in the Art of Disney store checking out all the paintings and things.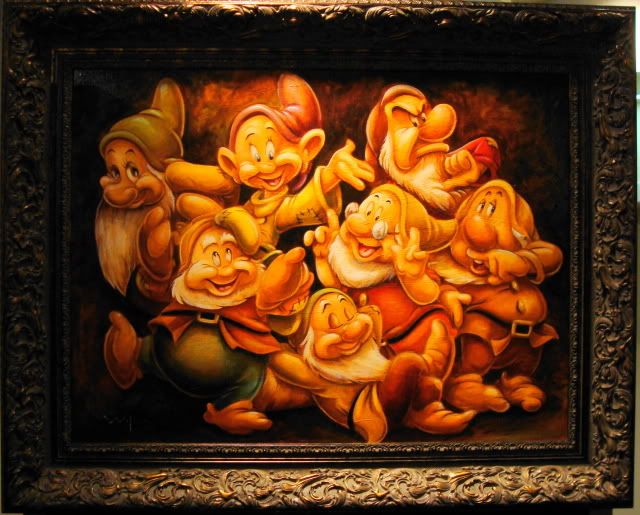 Right now I'm enjoying some quiet time while Alex is outside with the girls.  Shhhhh......enjoy the silence.......
Stay tuned for what we did on Saturday!!!!