On Saturday we went to Dinosaur World. I've lived here for 10 years and have never gone there. Okay, so I really didn't have a reason to go there since Mary wasn't a big dinosaur fan! Kali, however, loves them and the Easter Bunny left us a day at Dino World in an egg. What a nice bunny.
Here's some pictures from our morning over there: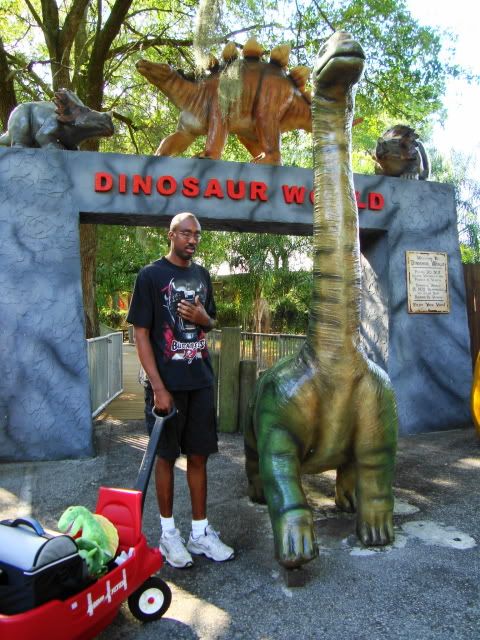 Dang...look!! Finally, Alex feels short. ;)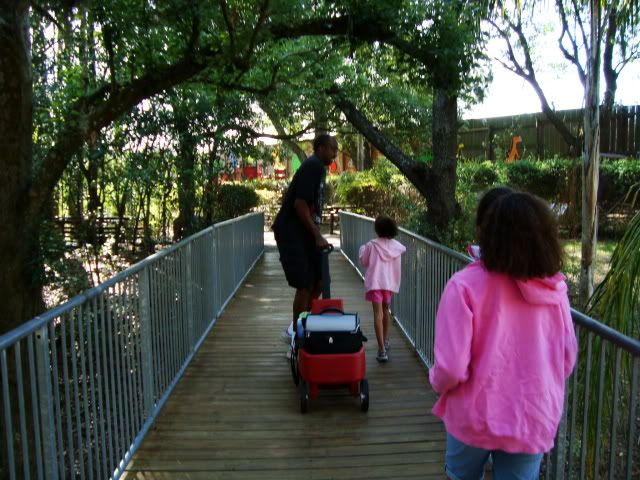 It was a bit chilly Saturday morning. Yikes, look how wrinkled Hannah's jacket is!! We leave them in the car just in case we need them; we needed them.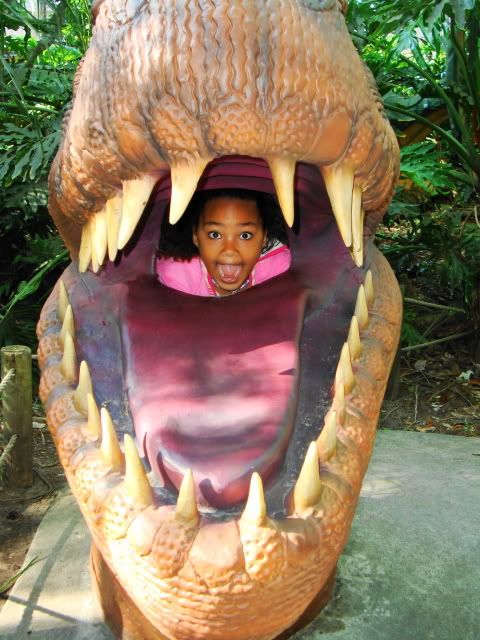 Tyrannosaurus Hannah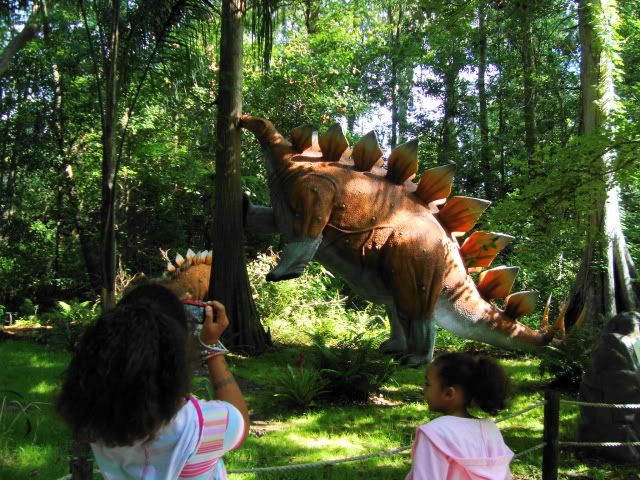 The girls loved this place, as did Alex & I. It was really cool!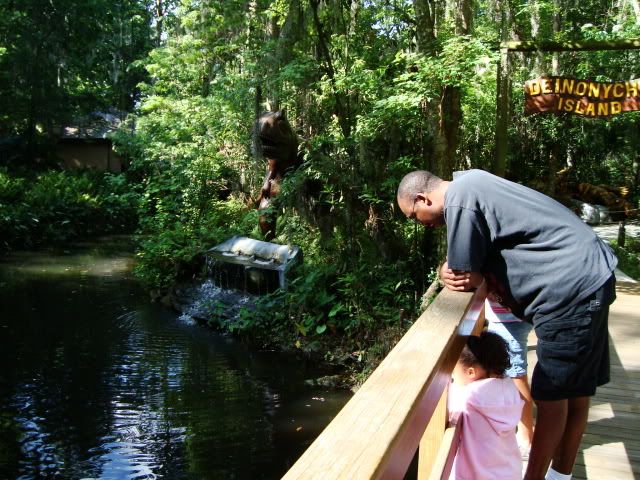 Watching all the fish.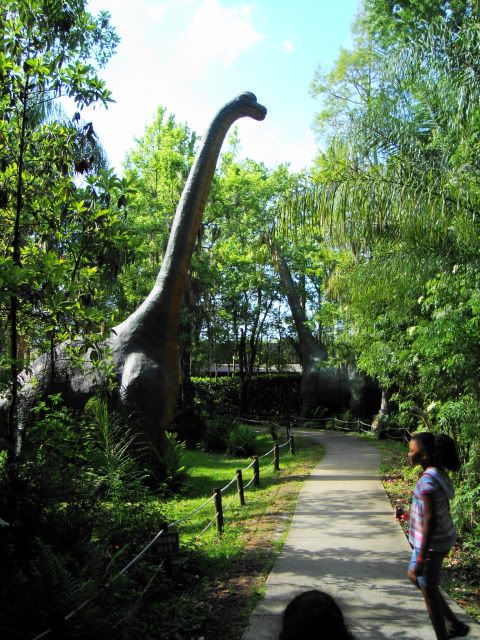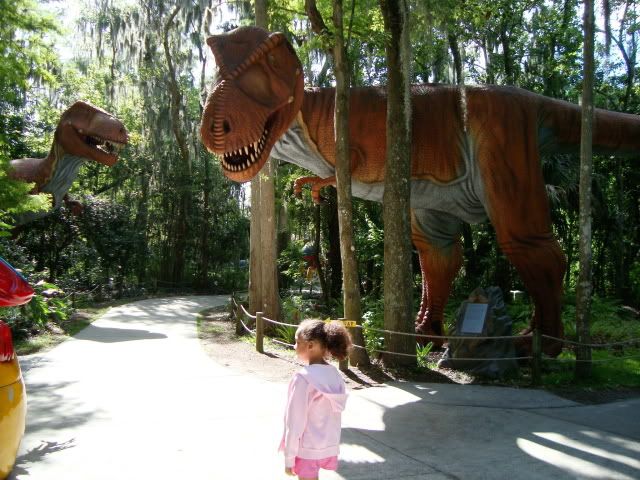 Watch out for that T-Rex, Kali!!!!!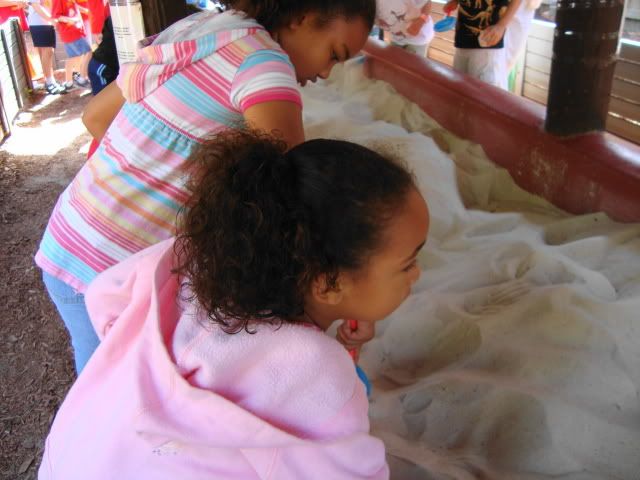 The girls went on a fossil dig. That was cute.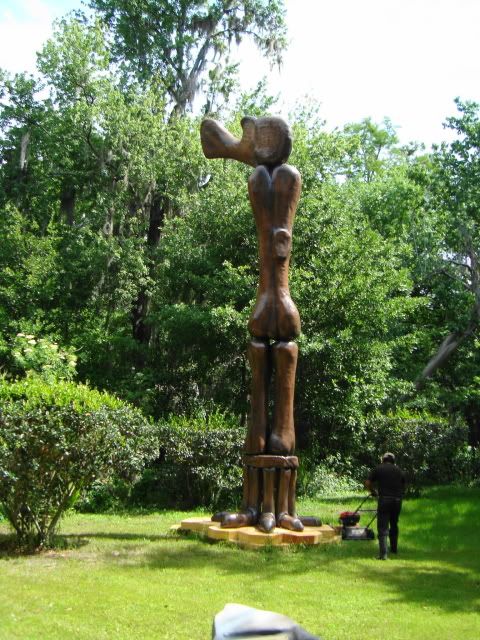 Uh oh, someone lost a leg bone!
I loved all the trees there. They made such a pretty canopy over us and kept us cool the whole time we were there.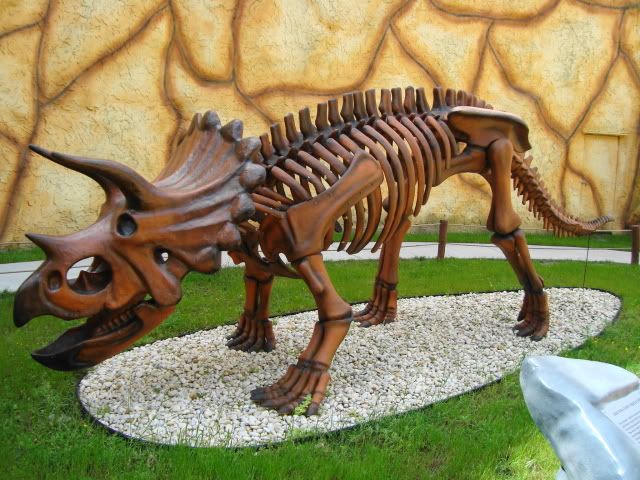 Kali has a dinosaur stuffed animal she got at T-Rex in Downtown Disney. She kept looking for the same kind of dinosaur at Dino World. Well, this was it. She was not happy to see it was a skeleton! She screamed and then covered her stuffed animal's eyes. :) What a goofball.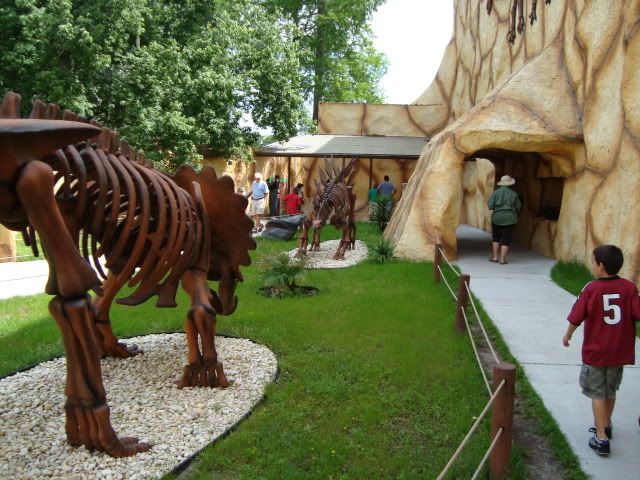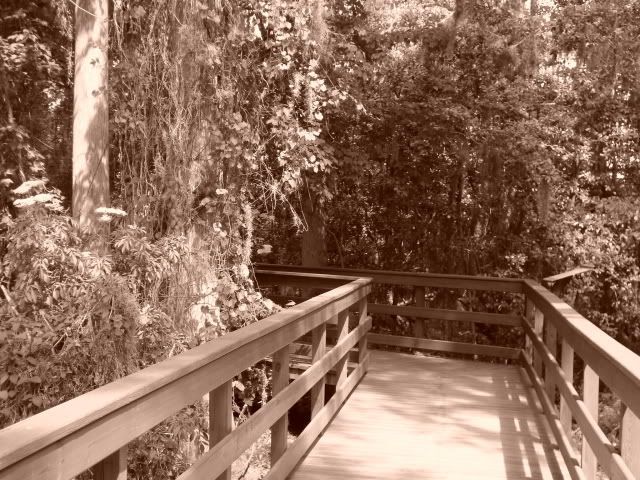 Just because I like to take different pictures.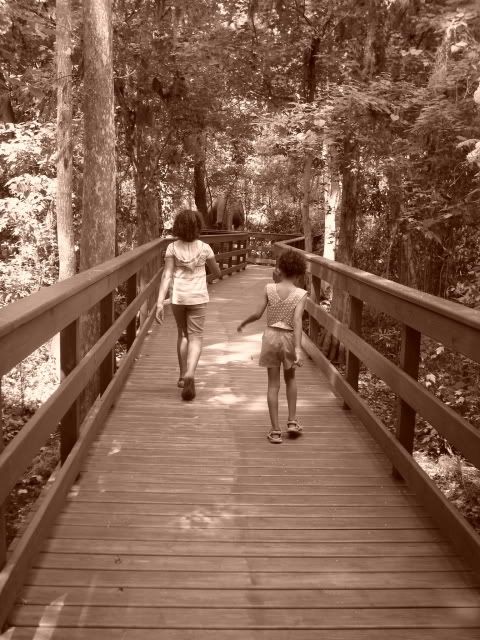 Sitting down for lunch. Geeze, honey, don't be so mean!!! :)
After lunch we walked for a little bit more and then realized we had seen it all. We could have stayed longer and just hung out, but we decided since daddy was with us for the day, we'd head over to Busch Garden so he could go on the Phoenix with Hannah. What is that, you ask?!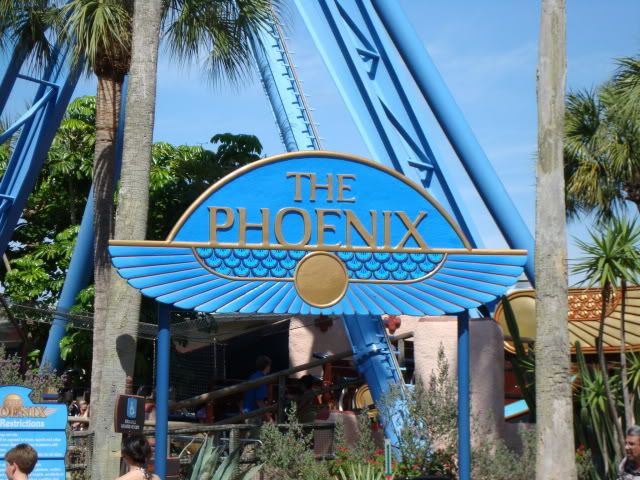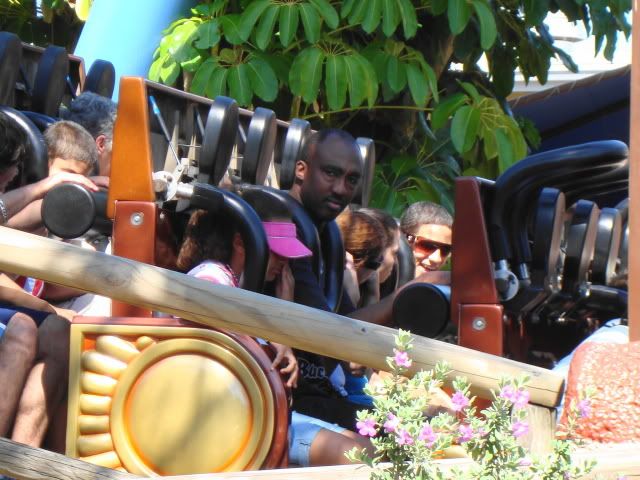 Yes, and not only does it do this, but it goes all the way around a few times, too! I've been on it once. Once. About 9 years ago and that was enough.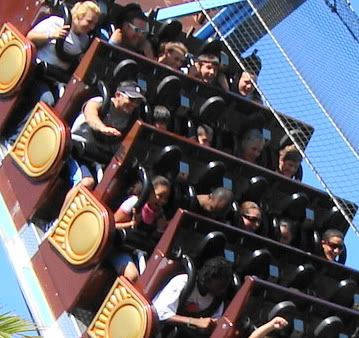 She LOVED it. Alex......not so much!
Gosh I love my girls.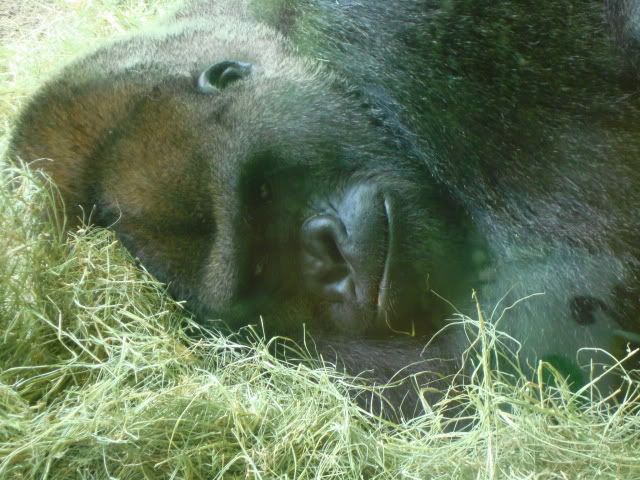 This gorilla was just laying there and staring at us. Like she was just checking us crazy animals out and wondering what we were doing staring at her.
Scurry, sniff, flinch!!
We had lots of fun Saturday and went home exhausted! I think the girls were sleeping before their heads hit the pillow.
Today is Earth Day and I took the girls to the Disney Store for a little recycling Disney style. For each 3 plastic bottles you brought in, you got a reusable water bottle. We brought in 3 bottles each, so we brought home 3 water bottles. That was fun! Nothing like a field trip for Earth Day!
Time to get the girls in bed now. Hope you enjoyed our pictures!