Here's a few recent pictures for y'all.  :)  Hope you enjoy them!
Mary came for the night last weekend and the girls insisted that she sleep in their room on the floor.  Of course, they miss her so much that they slept with her, too.  Awwwwwww. 
Playing outside.  If you're up north, it's nice and cool/cold by you.  By us, it's still summer.
Hannah thinks that something is funny.  Not sure what it was though.
We had a little cold front last week.  It was so nice outside that we did all of our schoolwork on the lanai.  The girls were doing their math here. 
Pizza!!!!!  I love pizza.   I love making pizza.  My scale does not like the fact that I love pizza.
But it's oh-so good and fairly inexpensive to make.  I'm drooling now.
Hannah and Kali decided that they wanted to debunk their bunk beds.  :)  Kali has been having some problems sleeping at night, so I'm hoping this helps her out. 
Cleaning out under the bed.  They piled everything in the middle of the room. 
Gosh I have cute kids!  Seriously, how did that happen?!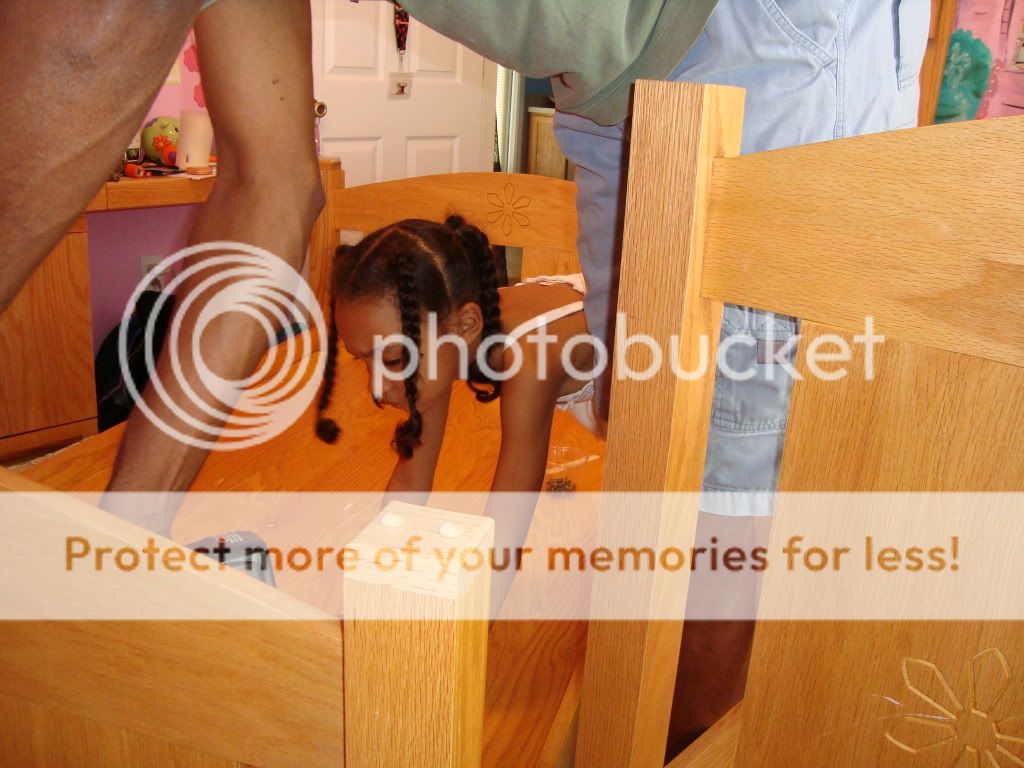 Helping daddy out.
Success!!!!
Kali was very happy when it was all done. 
So was Hannah.
Really, is there anything sexier than a man vacuuming?!  :) 
I guess Hannah felt it necessary to make signs for their beds.  It's not like they're going to forget which bed is theirs, but you never know!
Lady was hiding from Tramp. 
JoAnn's is having a pattern sale next weekend.  I need to get over there and find a pajama pattern for Hannah.  She'll need new jammies, and I need to use up this flannel I have here!  Eventually it will cool off enough for flannel jammies down here.  It's time to open up the holiday workshop in my office.  Kali's Christmas pajamas are nearly done.  I just have to do the hugely time-consuming ruffle along the bottom.  Maybe I'll get to that tomorrow.
I also need to start making some jam.  On my list is dutch apple pie, peach, and strawberry.  I might make some more pumpkin butter, too.  Mmmmmm.   Speaking of pumpkin, I made some pumpkin pancakes yesterday.  They were soooooo good.  My scale won't like the fact that I ate those, either!  Damn you, scale!
Next weekend is the World Wide Festival of Races weekend.  I'm signed up to do the 10k, and though my running has been wayyyy off lately and my hamstring is bugging me, I'm still hoping to finish it without falling over.  Of course, there's no cool weather for next weekend, either.  Ugh.  And once I finish it, I will put up the map from my Garmin to prove it.  ;)