On Tuesday I decided to go out running in the morning again.  The program calls for every other day only, so I redid a day of week 3 on Tuesday.  I'm glad I went because today I have the migraine from hell and didn't make it to the park. 
Anyway, I brought my camera along with me so I could take a few pictures after I was done. 
The sun was just coming up when I finished.  The parking lot (there are 2) was fairly empty, too!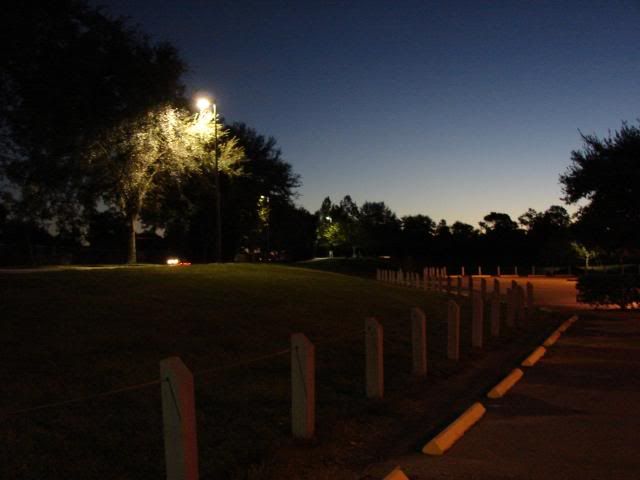 Pretty, isn't it?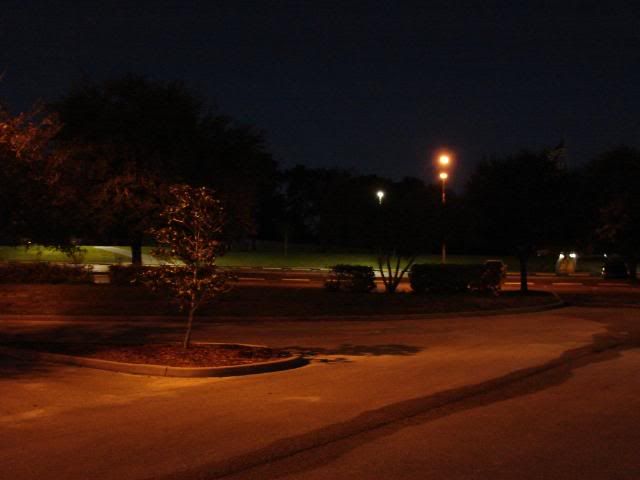 Here's the other side; there was no sun over there yet!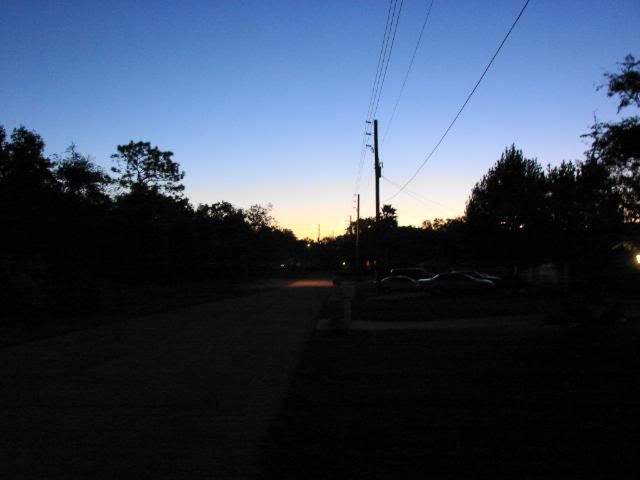 And just for giggles, here's what it looked like down the street by my house when I got home a few minutes later.
Speaking of my house, here's a picture of it, too!
Well, at least it's part of it.  Even the house was sleeping.  :)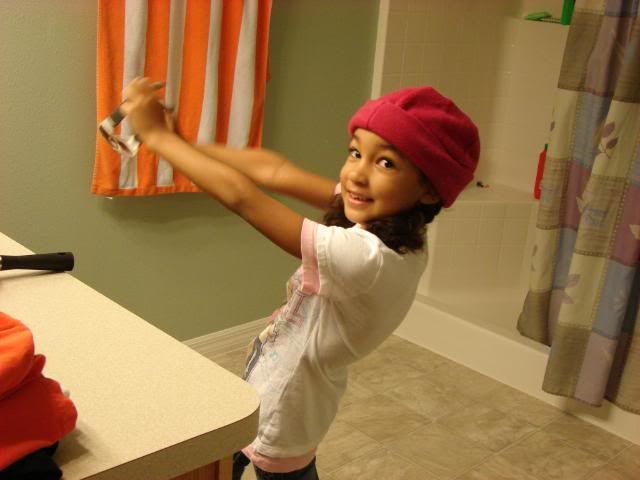 Here's my crazy hat girl.  "My hat, my hat, my funky, funky hat!"  I have no clue why I have a beach towel hanging up in my bathroom; odd!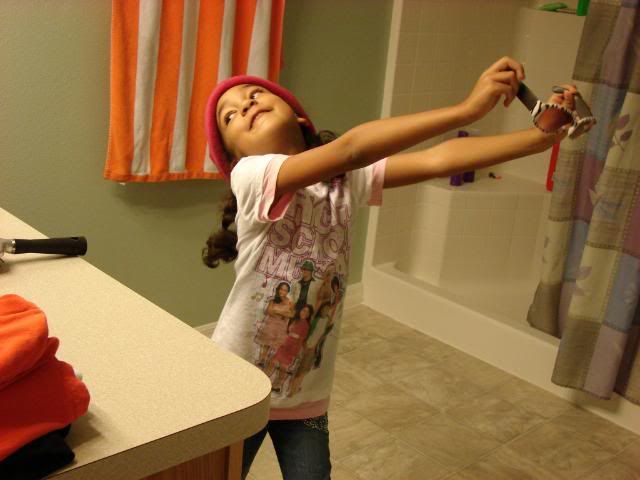 She loves her hat, her hat, her funky, funky hat.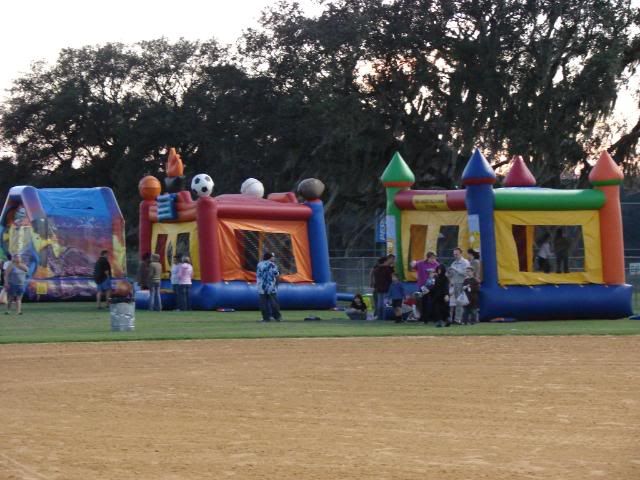 We went to a Halloween "thing" (like how I know the technical names for stuff?!) at a park not too far from our house.  The kids had fun and happily stuffed their bags with candy. 
They had to play games for the candy, though.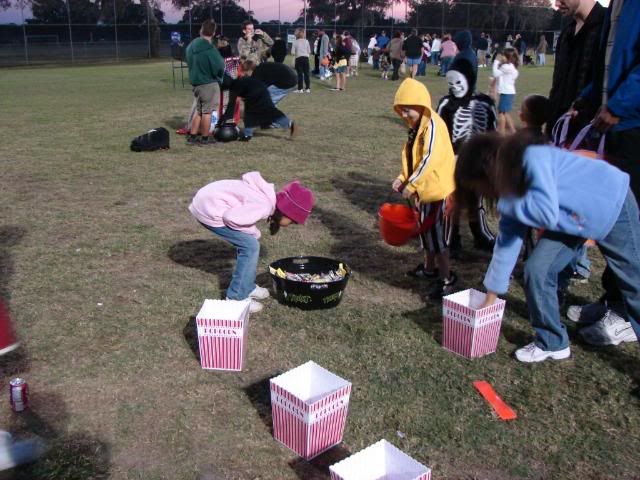 And yes, it was cold enough for our jackets.  Brrrrrrr.
Hannah and Kali both climbed to the top and rolled down.  :)  I want one of those for me!
You know those little, plastic googly eyes?  The kind that you use for crafts?  I have one stuck to my forehead right now and the girls are convinced that I can see with it.  It's fun to freak them out.  ;)  I told them I'm leaving it on all night so I can watch them while I sleep. 
Hopefully tomorrow I'll have a good week 4/day 2 update!