The dress I made for Kali was too long - wayyyy too long. But it's cute and she'd make a paper bag look good. Forgive her hair; I haven't done it yet today.
Someday I'm just going to eat her up. Hey! Check out my running shoes just hanging out in the corner. I left them there after my lovely 3.2 mile run this morning. Think I ought to put those up.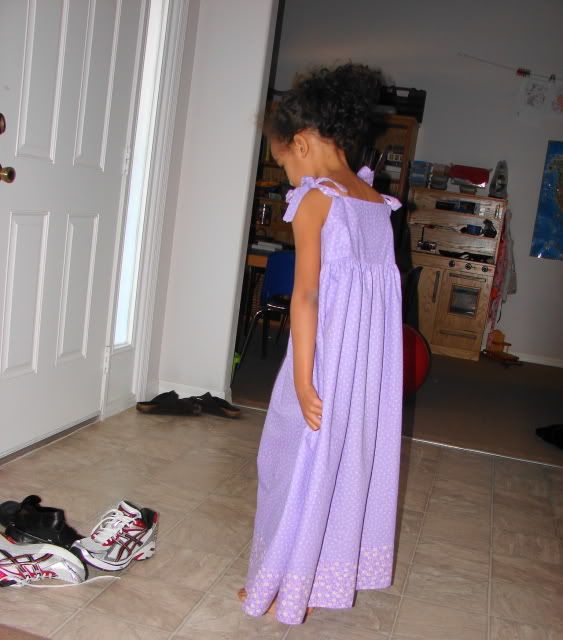 Next time I'll leave off the bottom band and take a few inches off the bottom of the dress.
And now for the short of it....
I had to do something to make up for the uber-long dress, so I made her this shirt yesterday and finished it off this morning.
The back of it is really cute, but it's hard to see it in the picture.
There are to wide pieces in the back that cross over each other.
Hannah's begging for a dress, so I better go find a pattern around here that's her size. She seems to be growing constantly; I'm not sure I can keep up with her!
I made a super-yummy chicken biscuit pot pie for dinner last night.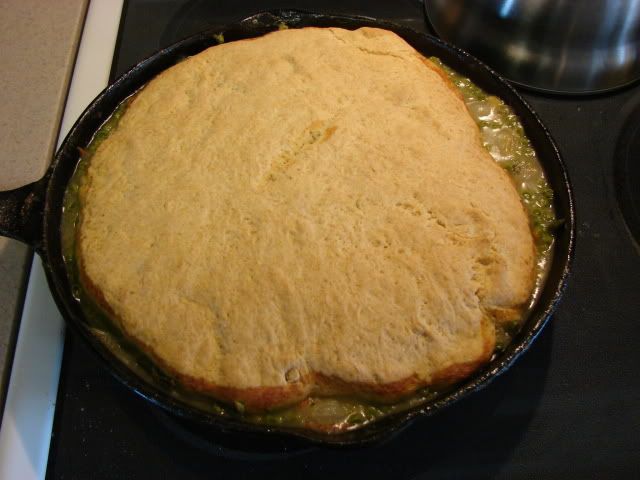 It was so good! Leftovers for lunch today. :)
Yummmmmmmmmmmmmmmmmm