The new menu for the week has been posted.  :)  Tomorrow I'm being uber-lazy and making hotdogs.  Okay, so I am making the buns, but that's about it.  Alex and I are going back to the comedy club (thank you, email, for those $2 tickets!!) and I don't feel like getting overly involved in cooking tomorrow. 
I made some garlic monkey bread the other day; boy was it good!
When I took it out of the oven, I brushed it with melted butter - twice.  OMG.  My hips got wider just looking at it.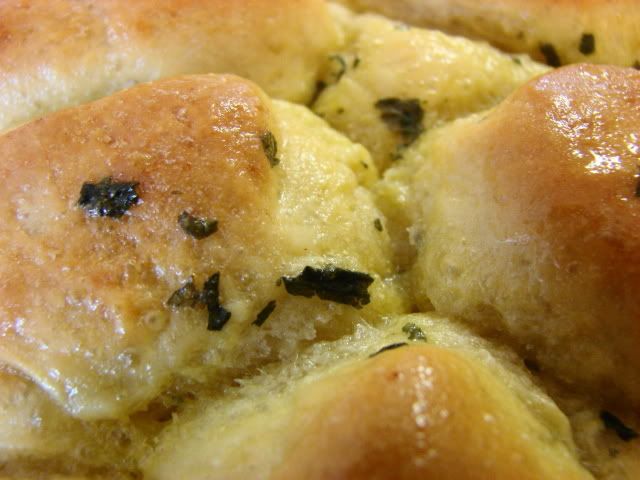 See how yummy it was?
I'm finally sewing something again.  Right now I have a dress for Kali cut out in my office.  Hopefully I'll be done with it soon and I'll have some pictures up here for you.
Enjoy the rest of your Saturday everyone!